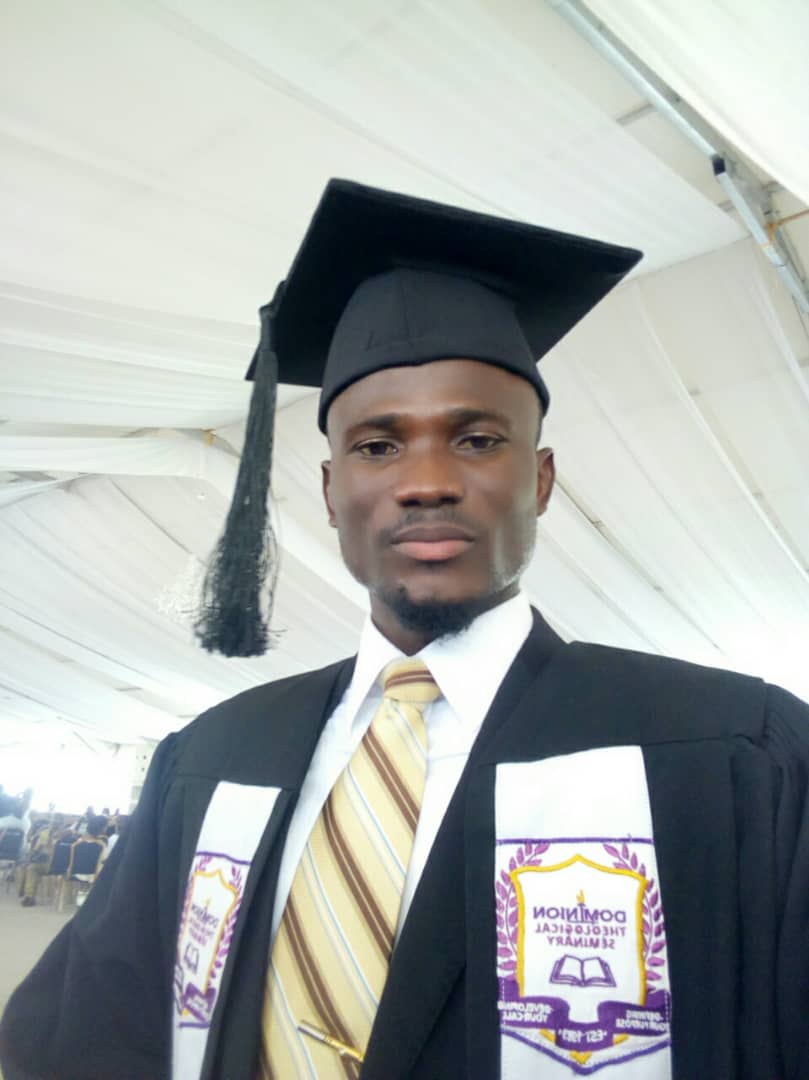 17 Feb

Raphael Addo

My name is Raphael Addo, a graduate of the Dominion Theological seminary.
Dominion Theological Seminary from my perspective is one of the best when it comes to seminary education. This is due to the perfect blending of practical ministry and theological studies in the seminary.

All elements to fully equip and prepare the students are in place. Talk about tuition, the lecturers are highly spiritual and learned. Lecture halls are up to standard with full air condition system and easy internet accessibility with the WiFi system. By the grace of God, I had my graduation on the 2nd February 2019 at the Kingdom Conference center(ACI) and guess what, God was present to congratulate us. The renowned Bishop James Saah and other anointed Bishops were present at the occasion and the atmosphere was fully saturated with the glory of God. Mantles were released and ministerial gifts impacted.

In order not to sound exaggerating, I would like you to come and enroll or else, recommend the seminary to your church, family, and friends and I would have a perfect witness at the end of it all.
Long live Dominion Theological Seminary,

God bless us all.